Q&A with Pedalo founder Guy Courtney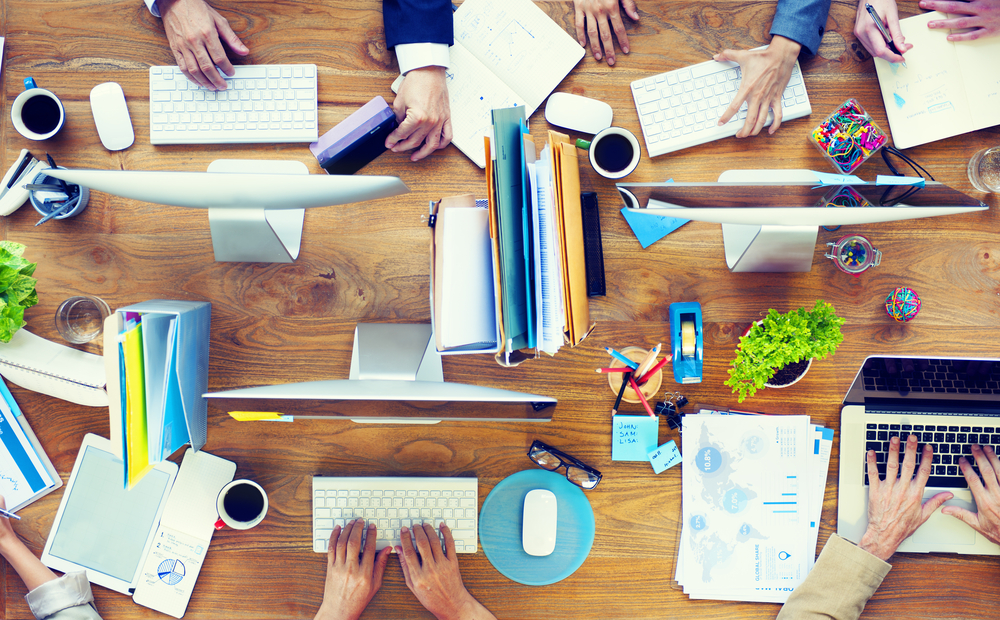 As we launch our new website and on-demand digital support model, Pedalo founder and director Guy Courtney shares his thoughts about being an entrepreneur, the changing digital world and the importance of working with good people…
how did Pedalo come about?
Pedalo came about in 1999. I was employed with an NHS hospital doing some database work, and they needed a website. It was the early days of digital, and I learned HTML and helped design the site. It was to showcase the research the hospital was doing – and was a great success at getting the message across. Having always wanted to work for myself, I decided I'd set up a business making websites. The onset of the internet and digital felt like a perfect opportunity.
did you have an entrepreneurial background?
I'd always been interested in business. I ran lots of small ventures as a teenager and into my early twenties, but unfortunately not very successfully! But you learn a lot running unsuccessful ventures. Then I studied social policy at university – which wasn't really relevant to what I've ended up doing, but did give me great foundation skills, like adaptability, analysis and having a clear vision. I think I probably took a lead from my dad – he'd always run his own business, which made me want to do it.
what makes Pedalo unique?
Our model is unique in that it's on-demand, and clients just pay for the services they need as and when they need them. They can buy blocks of hours at a discounted rate and use them over the long-term, with no time limit. We're trying to be totally transparent both in terms of communication and cost – not forcing clients into contracts where they have to pay a monthly retainer for little return, as a lot of other agencies do. We're also really focused on providing ongoing support and strategic input, where we can develop and improve clients' websites and digital strategies over time rather than thinking 'project done and move on'.
Aside from that, it's not really unique but it does make for a solid business – and that's our ethos of having good, collaborative relationships with clients. We're willing to challenge clients – to encourage them to slow down and think more if needed – so they can get the very best outcomes. We really try to support them and use our experience, expertise and technical knowledge to add value and help them move forwards digitally. 
how has Pedalo changed over time?
The business has evolved significantly over the years. Digital changes so quickly – it's totally different to what I might have imagined 20 years ago. In the early days, companies just wanted a basic website to share information – it was more like a digital version of a print brochure.
Over time, functionality has become much more important – from different options for content production to integrating websites with other systems. There's also increasing challenges around digital marketing, such as through mailing lists, social media, advertising and search engine optimisation. At the beginning, we mainly did one-off web design projects but now we're more interested in ongoing collaboration with clients, and our residual revenue from existing clients is increasing year on year.
what are your goals for the next five years?
Digital is constantly evolving and that's a real challenge. We're now focusing on our ongoing maintenance and support services as that's where we can really add value for clients, as well as still providing great user experience, research and design/build. Over the next five years, we'll be broadening our service offering – increasing the number of technologies we work with, and providing more digital services like animation, print design and SEO to enhance our support model and make things easier for clients.
what advice would you give to other entrepreneurs wanting to set up a business?
Work with good people, take risks, plan, and understand where you're trying to get to before you start. I can't emphasise enough the importance of good people. It's not cheap to hire experts but it really helps grow your business. I now work with three other directors and between us, our expertise in business analysis, technology, user experience, strategy and project management provides really strong leadership for the company.
It's challenging running a business, involving a significant investment of time and mental resources. You need to be constantly assessing where the business is at and where to go next. But it's really worth doing. It's such a huge opportunity – to do something you're interested in and push forward. Be your own boss!