With two decades of experience, we're the expert Drupal support company you need to keep your website performing at its best. Based in central London, we offer a wide variety of Drupal maintenance services tailored to your needs – from software upgrades and hosting to security protection and module development.
We do digital differently – offering flexible on demand Drupal expertise to maintain and optimise your site. Whether you want to add new features, fix a bug/problem or maximise security protection, you just pay for exactly what you need, when you need it. We take time to get to know your organisation and can either implement changes on an ad-hoc basis or as part of a long-term website maintenance strategy.
As a specialist Drupal agency, we're an Acquia community partner and active members of the Drupal Association, with our Drupal experts regularly contributing modules to the open source community. Partner with us and we'll meet all of your Drupal support and maintenance requirements, so you can rest assured your site is always delivering great results.
We perform all necessary Drupal support and development without causing disruption to your usual daily activities and provide a full breakdown of work as it is carried out. With our collaborative approach, we're like your own in-house web team, but with greater expertise and lower cost.
We provide Drupal maintenance services for numerous organisations, including:












Our Drupal support and management services include:
In-depth Drupal website audits to determine current performance and identify areas for improvement
Regular website maintenance and fixes to keep your site functioning optimally
Data backups for all of your website information, with expert help if you ever need to revert to a saved version
Frequent Drupal upgrades to ensure your site is always up-to-date
Security improvements/updates to keep your site protected against hacking and security breaches
Performance optimisation such as improving speed, functionality, accessibility and user experience
High-quality Drupal development and module customisation to increase functionality and add features over time
Reliable, cloud-based Drupal website hosting
Drupal training to help you manage and maintain your site efficiently
Comprehensive support and assistance from a dedicated team of Drupal developers
Regular catch-ups and recommendations to improve your site and keep it up-to-date
"Pedalo's knowledge has proven to be exceptional with our large Drupal website. The developers show a clear understanding of our business and requirements, as well as speaking in English and not in jargon. We will definitely continue working with Pedalo."
Jim Riches
IT Manager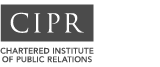 Partner with us for your Drupal website management and you'll have peace of mind, knowing that your website will always be up-to-date and functioning optimally.