Partner with us and you can rest assured that our expert website maintenance services will keep your site up-to-date and working optimally.
A poorly maintained website could be doing more harm than good – not only may you be missing opportunities to engage with your audience, but you could also be vulnerable to hacking and security breaches.
We specialise in providing tailored website maintenance services for Drupal and WordPress. As an expert website maintenance company with two decades of experience, we can handle all of your needs – from updating software to improving site speed and fixing code issues.
We perform all website updates and support without causing disruption to business as usual, and provide a full breakdown of work as it is carried out. Depending on your preferences, we can implement changes on an ad-hoc basis or create a regular website maintenance schedule to ensure your site is always taken care of.
"Working with Pedalo was a pleasure. At every stage of the process, we were able to enjoy a constructive two-way dialogue that enabled the project to proceed smoothly and on time. I would wholeheartedly recommend Pedalo to any organisation."
Phil Moss
Website Manager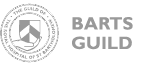 Whatever your website maintenance needs, our on-demand services are high-quality, straightforward and cost-effective.