Partner with us and you can rest assured that our expert website maintenance services will keep your site up-to-date and working optimally.
A poorly maintained website could be doing more harm than good – not only may you be missing opportunities to engage with your audience, but you could also be vulnerable to hacking and security breaches. As an expert website maintenance company with two decades of experience, we can handle all of your needs – from updating software to improving site speed and fixing code issues.
We perform all website updates and support without causing disruption to business as usual, and provide a full breakdown of work as it is carried out. Depending on your needs, we can implement changes on an ad-hoc basis or create a regular website maintenance schedule to ensure your site is always taken care of.
We provide tailored website maintenance services for Drupal, WordPress and a range of other content management systems:

















"We chose Pedalo because of their proven high level of experience, expertise and strategic thinking. Pedalo's work has added significant value to our business. We now have a much-improved website which is attracting many more visitors. We also have a clear plan for the future, thanks to the team at Pedalo."
Andrew Wilson
Digital Marketing Manager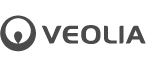 Whatever your website maintenance needs, our on-demand services are high-quality, straightforward and cost-effective.