Our London-based team are experts in WordPress support, offering all the assistance you need to maintain your WordPress website and keep it running smoothly. At Pedalo, we've been working on WordPress websites for two decades and have helped hundreds of WordPress website owners with their ongoing site management.
We've worked with clients from commercial, membership and not-for-profit sectors and are listed as one of DesignRush's top 15 digital agencies for 2019. Whether you want to keep your data secure, improve user expereince, fix bugs or upgrade your website, our on-demand WordPress website services provide all the support you need.
We offer a wide variety of WordPress support and maintenance services, including:
WordPress security improvements
Software updates
Website functionality upgrades
WordPress plugin updates
WordPress site performance optimisation
Data backups
WordPress website audits
High-quality WordPress design
Cloud-based WordPress website hosting
General WordPress support
Get in touch now to discuss your WordPress maintenance needs.
why choose Pedalo for WordPress support & maintenance?
From our central London office, we offer WordPress maintenance and support to clients across the UK and internationally.
We meet all of your WordPress website needs – providing regular upgrades/updates, hosting, security protection, technical development and ongoing assistance so you can rest assured your site is always delivering great results.
We do digital differently – offering flexible on-demand WordPress expertise to maintain and optimise your site – you just pay for what you need, when you need it.
We are WordPress experts and can fix any bugs/problems, maximise security protection, update your website design or provide any other WordPress assistance.
We take time to get to know your organisation and can either implement our WordPress maintenance services on an ad-hoc basis or as part of a long-term website maintenance strategy.
We use a simple software (Trello) on which you can log issues/requirements and where we respond, so you always know how work is progressing.
With our friendly and no-jargon approach, we're like your own in-house web team, but with greater expertise and lower cost.
we've worked with hundreds of clients to maintain their WordPress websites
From making ongoing WordPress maintenance stress-free for Ten Health and Fitness to improving conversion rates by 200% for Anti-Slavery International, we've provided expert WordPress support for two decades. "Working with Pedalo was a pleasure. At every stage of the process, we were able to enjoy a constructive two-way dialogue that enabled the project to proceed smoothly and on time. I would wholeheartedly recommend Pedalo to any organisation."
Phil Moss
Website Manager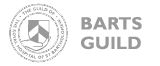 our WordPress support & management services include:
In-depth WordPress website audits to determine current performance and identify areas for improvement
Regular website maintenance to keep your site in tip-top shape
Data backups for all of your website information, with expert help if you ever need to revert to a saved version
Frequent WordPress software and plugin upgrades to keep your site up-to-date
Reliable, cloud-based WordPress website hosting
Security improvements/updates to keep your site and data protected
Performance optimisation such as improving speed, functionality, accessibility and user experience
High-quality WordPress development and design to improve your website or add features
WordPress training to help you manage your site efficiently
Comprehensive support and assistance from a dedicated team of WordPress web developers
Regular catch-ups and recommendations to improve your site and keep it up-to-date
our WordPress services are adapted to your needs
Whatever support you need for your WordPress website, we can help! For example:
I want to make my WordPress site mobile-friendly
I need help fixing a broken WordPress website
My WordPress site has been hacked
I need to fix a WordPress bug
I need to improve my WordPress site's appearance
My WordPress site needs backing up
I want to make my WordPress website faster

I need WordPress hosting