how to create a digital donation funnel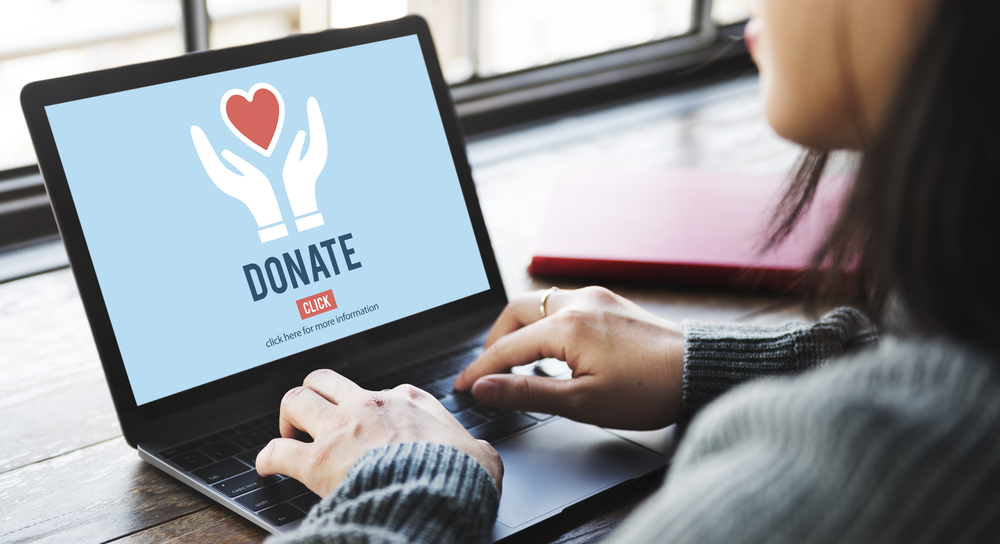 Charities rely on regular donations to fund their cause and make the world a better place. But in today's digital landscape of multiple devices, mobile apps and constant Candy Crush distractions, it's becoming increasingly difficult to reach and engage donors effectively.
Your website and other digital platforms can be fantastic tools for fundraising, as long as they're optimised with this end in mind. We explore how to create a digital donation funnel to maximise online donations…
A digital donation funnel is the journey a user takes through your website or app, which guides and encourages them to reach the final destination of making a donation. It involves:
understanding users and their needs
having a clear fundraising message
emphasising your donation call to action
removing obstacles that might prevent users from making a donation
We'll now explore and consider each step in turn.
1. understand your audience
Who is your average website user? How old are they, what device do they use, and what are their interests? These are all questions you need to ask yourself before constructing the donation funnel on your website. A 40-year-old business woman using her desktop computer at work will have very different expectations to a teenage boy browsing his iPhone after school.
Creating user personas is a UX research method that can help you understand your users and their needs. It's based on gathering and analysing data, and then formulating virtual personas which represent groups of donors with common traits (such as age, location, wealth etc). This makes it much easier to visualise who's going to be using your donation funnel and understand what their expectations are.
2. create a clear fundraising message
Now you know exactly who's being targeted, you can create a tailored fundraising message to grab their attention. The message will differ depending on the charity's specific cause, mission and persona(s), but here are some general tips:
Simplicity is key: Users spend an average of 15 seconds on a website (according to this

 

study), so if you want to capture their attention, do it fast with a simple message.
Make it personal: Show potential donors how your cause relates to them and explain why they should donate to you rather than another charity.
Keep suggested donations realistic: If you decide to provide a suggested donation, make sure to choose the right amount. This serves as a psychological anchor and you'll find that most actual donations will be at a similar level. The optimal figure depends on your cause and potential donors, but if it's too high, it may put people off, and if it's too low, people may donate less than they could have.
Say what funds will be used for: Donors want to know they've made an impact, so be specific about how you'll spend donations and the difference they'll make.
Thank donors: Thank users for considering making a donation, and thank them again after making a donation. Gratitude not only costs nothing but will also make people more likely to return and donate in the future.
Encourage recurring donations: Options for automatically-recurring monthly or yearly donations encourage users to donate regularly with minimum effort. If you tie these to specific events (such as Christmas) or the user (such as an anniversary gift for their partner), they are more likely to sign-up as the repeated donation will have a special significance.
3. emphasise your fundraising call to action
Your fundraising call to action (CTA) should stand out to your donors like a lighthouse guiding them home. Use a striking design (shape, size and colour) for the button and place it in a prominent position on your digital platform. Finally, remember that users might not always directly access your homepage or may visit several pages before deciding to donate, so ensure your fundraising CTA button is accessible across your digital design.
4. remove obstacles
Even if you've gotten the previous steps exactly right, overlook this important piece of the puzzle and you may lose a significant number of potential donors. Obstacles can include things such as being required to provide excessive personal information or having to wait for the donation page to load – here are a few classic issues to be aware of:
Too many clicks: Saving your users time and effort results in better conversions, so make sure users can get to your donation form quickly and easily, without too many clicks (which may result in them giving up).
Asking for excess information: Include only the fields you absolutely need in your donation form, and make sure not to ask for the same information twice if your form has more than one step. If users have to provide too much personal data or spend a long time completing your form, they're likely to drop off.
Lack of responsivity: With more internet sessions taking place on mobile and tablets than desktops, it's vital that your website is responsive so that users can donate on their preferred device.
Slow website loading – just a one second delay in page loading can result in 7% fewer conversions, so make sure to test and optimise your website page speed.
Cognitive overload: Remember that you have just 15 seconds to capture donors' attention? If your website is cluttered or features too many calls to action, users may overlook your important fundraising message. Feature only the most important content and key information, especially on your homepage.
By following the four steps outlined in this article, you can take your users on a seamless journey through your website, resulting in lots of valuable donations to your charity.
If you'd like help to create a digital donation funnel, or require on-demand assistance with any other aspect of your charity website, please get in touch.