Whether you want to update your online presence, increase fundraising income or better engage your target audience, we're your ideal charity web design and support partner.
We've provided expert charity web services for two decades and understand both the amazing work you do and the increasing challenges you face. That's why our on-demand services are designed to meet all of your digital needs in the most cost-effective, flexible and efficient way – so you can focus on making the world a better place.
We offer rounded and comprehensive charity digital expertise, from audience insight to CMS build and digital marketing to ongoing web maintenance. Our ethos centres around collaboration and transparency – we always take the time to get to know your charity and ensure our services provide clear return on investment.
We've worked with numerous charity partners, including:









Our charity web design and digital services include:
"The highest recommendation I believe you can give a digital agency is working with them on a second brief after an initial project is complete – and that's what our charity did with Pedalo. Innovative work which meets all aspects of the brief, completed on budget and to deadline – really you cannot ask for more! I would highly recommend Pedalo to other charities looking for excellent ROI and customer service."
Marina Mello
Communications Manager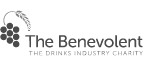 With two decades of experience and numerous charity projects to our name, partner with us and we'll ensure you achieve digital success.