Whether you want to update your online presence, increase fundraising income or better engage your target audience, we're your ideal charity web design and support partner.
Based in central London, we specialise in charity website design projects and have been delivering consistently excellent results for two decades. Our expert charity web developers can transform your online results and ensure you get the most out of your website.
With our wide range of charity web design experience, we understand both the amazing work you do and the challenges you face. That's why our on-demand services are designed to meet your digital needs in the most cost-effective, flexible and efficient way – so you can focus on making the world a better place.
Get in touch now to discuss your charity website project.
why choose Pedalo to create a charity website?
Based in central London and with two decades of experience, our expert web developers have worked on hundreds of charity websites.
Our ethos centres around collaboration and transparency – we always take the time to get to know your charity and ensure our web services meets your charity's needs and goals.
We offer all of our charity website design and support services on-demand, so you just pay for exactly what you need, when you need it.
We make the web design process straightforward – providing you with a single point of contact, long-term strategic thinking and guaranteed return on investment.
We're a relatively small and friendly agency that speaks in plain English and feels like part of your extended team.
From initial concept to launch, SEO and ongoing website maintenance, we'll partner with and support you throughout your project for minimum fuss and maximum results.
we've created web designs for hundreds of charities
We've built and developed websites for countless charities and not-for-profit organisations, from launching a bold and fully-responsive site for Anti-Slavery International to increasing web traffic by 500% for World Cancer Research Fund.
As an award-winning and trusted charity web design agency, we make the development and optimisation of your website an easy process, so it's one less thing for you to worry about. But don't just listen to us – check out our case studies to see what our clients say.










at Pedalo, we offer the following charity web design services:
"The highest recommendation I believe you can give a digital agency is working with them on a second brief after an initial project is complete – and that's what our charity did with Pedalo. Innovative work which meets all aspects of the brief, completed on budget and to deadline – really you cannot ask for more! I would highly recommend Pedalo to other charities looking for excellent ROI and customer service."
Marina Mello
Communications Manager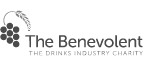 With two decades of experience and numerous charity projects to our name, partner with us and we'll ensure you achieve digital success.