In today's challenging and competitive world, you need a robust digital marketing strategy to stand out and get noticed.
We help ambitious organisations share their stories, capture users' attention, and connect with audiences across media and platforms. Whether you want Search Engine Optimisation (SEO), paid search advertising (PPC), media planning and buying or content marketing, our expert services are guaranteed to boost your company's visibility and provide excellent return on investment.
We believe in creating genuine partnerships with clients and will collaborate with you to ensure our services are perfectly aligned with your brand identity and help you reach wider business goals. From crafting profitable and compelling adverts to getting your website at the top of the search rankings, we use data-driven insights and the latest technology to propel you forward. Based in central London and with two decades of experience, we'll ensure your business gets real digital marketing results, so you can focus on doing what you do best.
"The staff at Pedalo are quick, responsive and understand exactly what you are looking for. If you are looking to take your business, charity or organisation to the next level, Pedalo is definitely the right choice!"
Mete Coban
CEO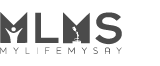 Get in touch to find out more about how our on demand digital marketing services are a flexible and cost-effective way to get ahead of the competition.