Get rapid, measurable and profitable results with intelligent Pay Per Click (PPC) advertising. From quality score optimisation to competitor analysis, we'll ensure you're top of the listings for the most relevant users.
Paid search advertising is usually the quickest and simplest way to reach users looking for your products, services or information. Using data-driven insights and tailoring our PPC services to your needs and priorities, we can ensure you reach your digital goals.
From in-depth keyword research and creative ad copywriting to ongoing bid optimisation, our PPC services guarantee big results for your organisation. Whether you're looking to boost sales or using a Google Ads grant to raise awareness of your charity, our on demand services are transparent, flexible and high-quality.
Our PPC services include:
Keyword research
Competitor analysis
Google Ads management
Bing Ads management
Display advertising
Local paid search
A/B testing
Ad copywriting
Landing page optimisation
International paid search
"The highest recommendation I believe you can give a digital agency is working with them on a second brief after an initial project is complete. It really is the most compelling vote of confidence and that is what our we did with Pedalo. Innovative work which meets all aspects of the brief, is completed on budget and to deadline – really you cannot ask for more!"
Marina Mello
Communications Manager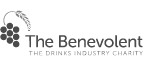 Partner with us for expert PPC services
that will ensure you stay ahead in today's challenging digital world.