In today's challenging digital landscape, you need a clearly-defined brand and confident digital and print presence to achieve success.
Whether you want web design, brand development, print design or video production, our creative services combine style and substance. With ourwide range of digital expertise, you can focus on doing what you do best, knowing that you have a beautiful and cohesive business identity across channels.
From award-winning web graphics to compelling brand development and eye-catching print materials to engaging animations, our joined-up design services are not just visually-attractive but also a strategic and economical way to drive your business forward. Based in central London and with two decades of experience, we can ensure you share your story effectively, maximising customer loyalty, increasing brand engagement and attracting repeat business.
"The highest recommendation I believe you can give a digital agency is working with them on a second brief after an initial project is complete. It really is the most compelling vote of confidence and that is what our we did with Pedalo. Innovative work which meets all aspects of the brief, is completed on budget and to deadline – really you cannot ask for more!"
Marina Mello
Communications Manager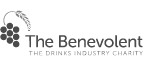 Get in touch now to find out more about how our on demand creative design is a flexible and straightforward way to ensure your business gets noticed.