Whether you want to find new ways to communicate, sell more products or grow your following on social media, our video and animation services will ensure your brand gets noticed.
Communicating effectively with your audience is essential for business success. With two decades of experience, we help ambitious companies communicate better with their audiences – using a variety of creative media from marketing explainer videos to 3D animations.
Animation and video are great tools to make complex information accessible, create an emotional connection with users, and show what you do in a fun and engaging way. We collaborate and partner with you throughout the process – from audience research to concept development and film production to digital distribution. This means that you can focus on doing what you do best, knowing that our stunning films will creatively communicate your brand identity, share your most important stories and help you achieve your digital goals.
"The Pedalo team made sure they understood the brief, communicated with us throughout each stage of the process and met agreed deadlines. Any queries we had were quickly answered and the training they provided at the end was very straightforward. We were impressed not only with the creative side but with how the whole process was managed."
Amy LeGrande
Co-ordinator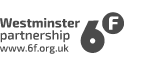 Get in touch to find out how our animation and video services can keep you ahead of the competition in today's challenging digital world.