Until you understand your users, it's impossible to meet their needs. With two decades of experience, our expert audience analysis services give you invaluable insights to accelerate business growth.
Using a range of qualitative and quantitative research methods, we'll uncover who your users are, what they want to achieve and what barriers they face. We'll investigate your audience's behaviours, attitudes, emotions and expectations, and provide you with a detailed report to show how this data can be used to increase conversions and revenue generation.
Using a tailored programme of research including interviews, roundtable discussions, surveys and analytics reviews, we'll provide you with meaningful data that will help you select the best digital solutions and optimise user experience. Whatever you want to find out, our on-demand services are a high-quality, straightforward and cost-effective way to gain actionable audience insights.
"The staff at Pedalo are quick, responsive and understand exactly what you are looking for. If you are looking to take your business, charity or organisation to the next level, Pedalo is definitely the right choice!"
Mete Coban
CEO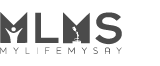 Partner with us for illuminating user analysis that will help you stay ahead in today's challenging digital world.