From in-depth stakeholder research to high-quality user testing, our expert insight and user experience services give meaningful insights to drive your business forward.
As your user experience and insight partner, we'll get under the skin of your business, providing you with invaluable data that can be used to find the best digital solutions and increase revenue generation. Our bold suggestions also help you maximise internal efficiency, align stakeholders and get ahead of the competition.
Using a range of qualitative and quantitative methods, our research services are designed to clarify your business goals, flag up conflicts and provide vital audience insight. Our UX and user testing services then use this knowledge to optimise your website and digital products for the best possible user satisfaction and conversion rates.
"The highest recommendation I believe you can give a digital agency is working with them on a second brief after an initial project is complete. It really is the most compelling vote of confidence and that is what our we did with Pedalo. Innovative work which meets all aspects of the brief, is completed on budget and to deadline – really you cannot ask for more!"
Marina Mello
Communications Manager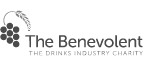 Whatever insight and UX expertise you need, our on demand services are high-quality, flexible and cost-effective. With our extensive knowledge and strategic thinking, we'll help you achieve success in today's challenging digital marketplace.