High-quality user testing is vital for digital success. With our range of flexible, on-demand options, you'll gain clear and indisputable evidence to help you optimise user experience and boost results.
User testing should be an inherent part of any digital project. We use a range of qualitative and quantitative methods to test user experience, customer intent and accessibility – providing a clear understanding of whether your website and digital products are meeting both user needs and your organisational goals.
Once you understand how people navigate your site, what they pay most attention to, and the types of problems they encounter, you can optimise UX, improve user satisfaction and increase conversions. User testing provides invaluable insight to help drive your business forward, boost digital success and increase revenue generation.
"Working with Pedalo was a pleasure. At every stage of the process, we were able to enjoy a constructive two-way dialogue that enabled the project to proceed smoothly and on time. I would wholeheartedly recommend Pedalo to any organisation."
Phil Moss
Website Manager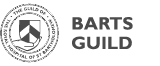 Partner with us for high-quality user testing that will help you stay ahead in today's challenging digital world.