Digital isn't about fancy new apps or the latest social media trends – it's about creating true value for your organisation. With two decades of experience, we can transform your company to maximise success in today's digital landscape.
Our digital transformation services are designed to help you see beyond business as usual and engage with the infinite array of profitable digital opportunities. Whether you want to increase your understanding and use of data, maximise efficiency and save time, boost profits, align teams and processes, or engage with customers in more innovative ways, we'll ensure you achieve your goals.
As an integrated agency, our joined-up services cover all of your company's digital requirements – and everything is on demand so you only pay for what you need, when you need it. Our rounded and comprehensive support, from planning and strategy to delivery and ongoing management, guarantees great results for your organisation.
We believe in creating genuine partnerships with clients and collaborate with you to understand your needs and objectives. With our expert knowledge, strategic thinking and passion for digital, we can identify and solve critical challenges, connect you with the most relevant technology and propel your business into the future.
From small changes and one-off projects to bold digital revolutions, whether you're ready to change now or don't know where to start, we're the ideal partners to help you develop digitally.
"We worked on two major digital projects with Pedalo after switching from another agency. Both projects were extremely important to us and a milestone in our cancer prevention work. It was a fantastic outcome – both are a huge success and we've had nothing but positive feedback from across our whole organisation and externally."
Lorraine Hawkins
Head of Digital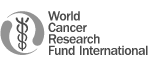 Get in touch to find out how we can help you gain a competitive advantage in this challenging digital age.