Overcome inefficiencies and prepare internal teams for change with our expert process improvement services.
In today's rapidly-developing digital world, business processes and technologies can quickly become outdated – wasting you precious time, effort and money and exposing your company to critical risks. Improve and update your company's processes to maximise efficiency, increase robustness, and achieve long-term, profitable growth.
With our digital expertise and technical knowledge, we can objectively analyse your processes and identify which opportunities will make the greatest difference to your business and bottom line. Whether you want to increase digital interactions with customers, streamline teams and processes, digitise your operating model, better utilise resources, or maximise cybersecurity, partner with us and we'll future-proof your company, with guaranteed return on investment.
"Working with Pedalo was a pleasure. At every stage of the process, we were able to enjoy a constructive two-way dialogue that enabled the project to proceed smoothly and on time. I would wholeheartedly recommend Pedalo to any organisation."
Phil Moss
Website Manager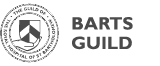 To find out how we can maximise your organisation's efficiency, enabling you to do more with less resource, get in touch now.