Partner with us and our expert business and systems analysis will clarify your objectives, challenges and requirements, providing you with invaluable insight to propel your organisation forward.
Until you truly understand your company, stakeholders and systems, it's impossible to craft an effective digital solution. With two decades of experience, our in-depth analysis techniques provide you with actionable insights to maximise digital success.
Partnering with you throughout the process, we'll engage with both senior management and client teams to get under the skin of your business – identifying latency, duplication, conflicting goals, security issues and other key areas for improvement.
We'll assess your existing strategies and processes and audit your company's skills, aims and audiences to provide invaluable data that can be used to maximise efficiency, boost resilience and increase revenue generation. Following our analysis, we'll provide a detailed report summarising our findings and suggesting the most cost-effective opportunities for development, so you can make informed decisions about how to move forward.
"The staff at Pedalo are quick, responsive and understand exactly what you are looking for. If you are looking to take your business, charity or organisation to the next level, Pedalo is definitely the right choice!"
Mete Coban
CEO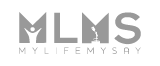 Get in touch to find out how our business and systems analysis services can help you stay ahead in today's challenging digital world.