Whether you have data in multiple places or don't know how to extract the most useful information, our expert services will help you structure and manage your data, gain meaningful insights, and achieve long-term, profitable growth.
With two decades of experience and extensive technological knowledge, we can identify and solve critical challenges, create strategic workflows, and benchmark key performance indicators to propel your business into the future. Whether you want to use data to boost profits, track customer behaviour more effectively, or reduce the administrative burden of information processing, we guarantee excellent results and clear return on investment.
We believe in creating genuine partnerships with clients and collaborate with you at all stages to understand your needs, objectives and challenges. Our data management services provide rounded and comprehensive support, from planning and strategy to delivery and ongoing management – to give maximum success in today's challenging digital landscape.
"Pedalo listened to our requirements and took time to learn about our organisation. They have always been on hand to deal with any problems and provide an excellent on-going service so our digital presence can evolve and improve over time."
Llewellyn Annandale 
Online and Marketing Support Manager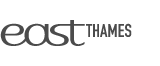 Whatever your data management needs, our on demand services are high-quality, straightforward and cost-effective.