Whether you want a new Drupal website design that is perfectly crafted for your organisation's needs or would like help to improve and update your existing Drupal site, we're the ideal Drupal development agency for you.
Based in central London and with two decades of experience, our expert Drupal developers/programmers live and breathe the software. From CSS to bespoke modules and Drupal integration to e-commerce, we have the experience and know-how to tailor and optimise Drupal's wide range of features to meet your organisation's goals and maximise results.
We do digital differently – offering flexible on demand expertise where you pay for exactly what you need, when you need it. Employing a range of digital experts, we keep things straightforward and joined-up – providing you with a single point of contact, long-term strategic thinking and guaranteed return on investment. We rely on the quality of our work and customer care to keep clients coming back, with most clients staying for years and undertaking multiple projects with us.
As a specialist Drupal agency, we're an Acquia community partner and active members of the Drupal Association, with our Drupal experts regularly contributing modules to the open source community. We've created, managed and updated Drupal websites for numerous organisations, including:












Our Drupal web design and development services include:
High-quality Drupal website design that looks beautiful, meets your objectives and appeals to users
Expert Drupal module customisation, theming and bespoke feature creation
Drupal version upgrades, including to Drupal 8
In-depth Drupal audits to determine any current problems and identify high, medium and low priorities
Long-term maintenance and support, including security improvements and bug fixes, to ensure your Drupal site is always up-to-date, secure and functioning at its best
Strategic

 

digital marketing

 

to attract visitors to your site
Intelligent integration with other systems such as databases and payment platforms
Expert brand development and graphic design to give you a compelling and cohesive brand identity
Strategic

 

digital marketing

 

to attract visitors to your site
Comprehensive Drupal training so you can manage and update your website
Support to help you engage with new technology, innovations and digital opportunities as they arise
A team of Drupal specialists on hand to answer questions and provide support
"We have been delighted by the excellent work undertaken for us by the team at Pedalo, and in particular their extensive Drupal experience and knowledge."
Lucy Abrahams
Website Manager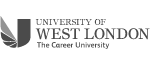 From initial concept to launch, SEO and ongoing support, we'll partner with you throughout your Drupal project to give minimum fuss and maximum results.
Get in touch now to find out more about our high-quality, transparent and cost-effective Drupal development services.