Whether you want a new Drupal website design that is perfectly crafted for your organisation's needs or would like help to improve and update your existing Drupal site, we're the ideal Drupal development agency for you.
Based in central London, we specialise in Drupal web design and development projects, and have been delivering consistently excellent results for two decades.
We've used our Drupal website design expertise to help hundreds of clients with the development of their site. We've worked across a variety of sectors, from e-commerce and businesses to charities, which means we can ensure our high-quality Drupal web design services maximise results and help you achieve your organisation's goals.
From Drupal module customisation to ongoing management and support, our Drupal web development and design services meet all of your needs.
Get in touch now to discuss your Drupal project.
why choose Pedalo to create a Drupal website?
As a specialist Drupal agency, we're an Acquia community partner and active members of the Drupal Association, with our Drupal experts regularly contributing modules to the open source community.
From CSS to bespoke modules and Drupal integration to e-commerce, we have the know-how to tailor and optimise Drupal's wide range of features to meet your organisation's goals and needs.
We offer all of our Drupal website design and development services on-demand, so you just pay for exactly what you need, when you need it.
our Drupal developers in London have you covered
Based in central London and with two decades of experience, our expert Drupal web developers live and breathe the software.
We make the web design process straightforward – providing you with a single point of contact, long-term strategic thinking and guaranteed return on investment.
From initial concept to launch, SEO and ongoing support, we'll partner with you throughout your Drupal project to give minimum fuss and maximum results.
we've created & managed Drupal websites for hundreds of clients
We've worked on countless Drupal websites – including redesigning the National Film and Television School website to increase conversions by 141%, integrating the IOM3 site with a bespoke CRM, and updating the University of West London homepage to increase mobile visits by 400%, and many more.












"We have been delighted by the excellent work undertaken for us by the team at Pedalo, and in particular their extensive Drupal experience and knowledge."
Lucy Abrahams
Website Manager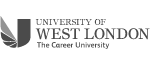 our Drupal development & design services are trusted by our clients
We rely on the quality of our work and customer care to keep clients coming back, with most clients undertaking multiple projects with us. But don't just listen to us – check out our case studies to see what our clients say.
at Pedalo, we offer the following Drupal development services:
High-quality Drupal website design that looks beautiful, meets your objectives and appeals to users
Expert Drupal module customisation, theming and bespoke feature creation
Drupal version upgrades, including to Drupal 8
Strategic

 

digital marketing

 

to attract visitors to your site
Intelligent integration with other systems such as databases and payment platforms
Expert brand development and graphic design to give you a compelling and cohesive brand identity
Comprehensive Drupal training so you can manage and update your website
Support to help you engage with new technology, innovations and digital opportunities as they arise
A team of Drupal specialists on hand to answer questions and provide support
Drupal FAQs
how to choose a Drupal partner
Choosing a Drupal agency is an important and difficult decision. We suggest considering the following…
Expertise: does the agency specialise in Drupal and engage with the Drupal community? At Pedalo, we're an Acquia partner and active members of the Drupal Association, with our Drupal experts regularly contributing modules to the open source community.
Track record: how long has the agency been going, and who has it worked with? At Pedalo, we've got two decades of experience and have provided Drupal services for a wide range of organisations including Body Worlds, World Cancer Research Fund, the National Film and Television School and many others.
Ongoing support and strategy: as well as meeting your initial requirements, is the agency able to provide ongoing support to keep your website performing optimally? We've optimised and maintained hundreds of Drupal websites and offer expert ongoing support and strategic thinking to keep your Drupal website running at its best.
Value: this is not just about cost, but also value for money and the value of peace of mind. A highly experienced Drupal agency may charge a higher hourly rate but is likely to perform work more quickly and anticipate potential problems in advance, thus saving time, money and energy in the long-run. At Pedalo, we have the added cost-effectiveness and flexibility of offering Drupal services on-demand, so you pay for exactly what you need, when you need it.
Transparency: how does the agency plan to share work in progress, timelines and costs? We give clients access to Trello software to log all site issues and requirements, and we regularly respond and update on progress; this means clients always have a clear understanding of work taking place, timescales, and how their budget is being spent.
Finally, it's worth thinking about chemistry – can you get along with the agency's team, and do you have confidence in any advice or explanations given? We love creating genuine, ongoing digital partnerships with clients – please give us a call to discuss your Drupal website needs.
what is Drupal used for?
Drupal is a free, open-source content management software (CMS) that can be used for websites and applications of all shapes and sizes.
It's often the first choice CMS for large and complex websites, or sites linking to large databases and libraries. Alternatively, if your site is small at present but you have big plans, Drupal can scale according to your needs.
Drupal has lots of great features as standard, but it can also be customised with a vast range of modules to provide specific functionality. Whether you want a news site, blog, e-commerce store, social network or something else entirely, it's just about combining the right modules. This means that Drupal can be used for almost any function you can imagine!
why choose Drupal?
Drupal is a reliable, flexible and powerful content management system for many types of website.
It has great features as standard, including easy content authoring and reliable performance. But what makes it unique is its modular approach, with an almost unlimited range of modules that can be added on to build versatile, dynamic and truly bespoke sites.
Drupal websites can be customised to your exact specifications, design preferences and goals. There are thousands of modules for specific features and functions, including social media integration, analytics, image optimisation, multiple language translations, and much, much more!
Drupal also has a proven track record for security, with regular updates ensuring Drupal sites stay protected against viruses, hacking and other security issues.
For all of these reasons, we love Drupal! It's a powerful and dependable CMS with limitless possibilities.
is Drupal a good CMS?
Drupal is a great CMS. It has a track-record for being secure, reliable, powerful and highly-customisable – but don't just take our word for it.
Drupal is trusted by thousands of organisations and websites, including eBay, Twitter, Nokia, BBC, Tesla, the Australian Government, NASA, The Economist, Harvard University, and even Lady Gaga! It's estimated that it's used by at least 2.3% of all websites worldwide.
What's more, Drupal is an open source software, which means that anyone can download, use and share it. It's completely free, with no Drupal licencing fees.
how does Drupal work?
Drupal works a bit like baking a cake. There are core modules which provide essential website functionality (the flour, sugar, butter and eggs). Then there's an almost unlimited range of additional modules and themes (flavours, decorations etc) which can be used to customise your website – or cake.
Drupal uses a similar analogy on its website:
The average content management system (CMS) is like a toy truck – specific assumptions have been made about how it will be used, and these assumptions are difficult to override. Drupal is designed to be the perfect content management solution for both simplicity and flexibility. Unlike other CMSs, Drupal isn't a prefabricated toy truck, but rather a collection of wheels, windshields, axles, frames, etc, that a toy maker can easily assemble. With Drupal, a maker could create a toy truck, but she or he could just as easily create a toy airplane, submarine, or robot.
Drupal is also an open source software, which means that anyone can download, use and customise it. The Drupal community is one of the largest open source communities, with more a million people working to build and update Drupal around the world.
what can you do with Drupal?
Drupal can be used for all kinds of websites and applications. The only limit is your imagination!
It's a great choice for large and complex websites, but it's also a flexible and scalable software for smaller sites too. Drupal can be used to build and customise a wide variety of sites from simple blogs to government information sites, major e-commerce stores (such as eBay), and social media platforms (like Twitter).
If you have any questions about Drupal and how we can help with your Drupal project, please get in touch.