10 ways to improve your health & fitness website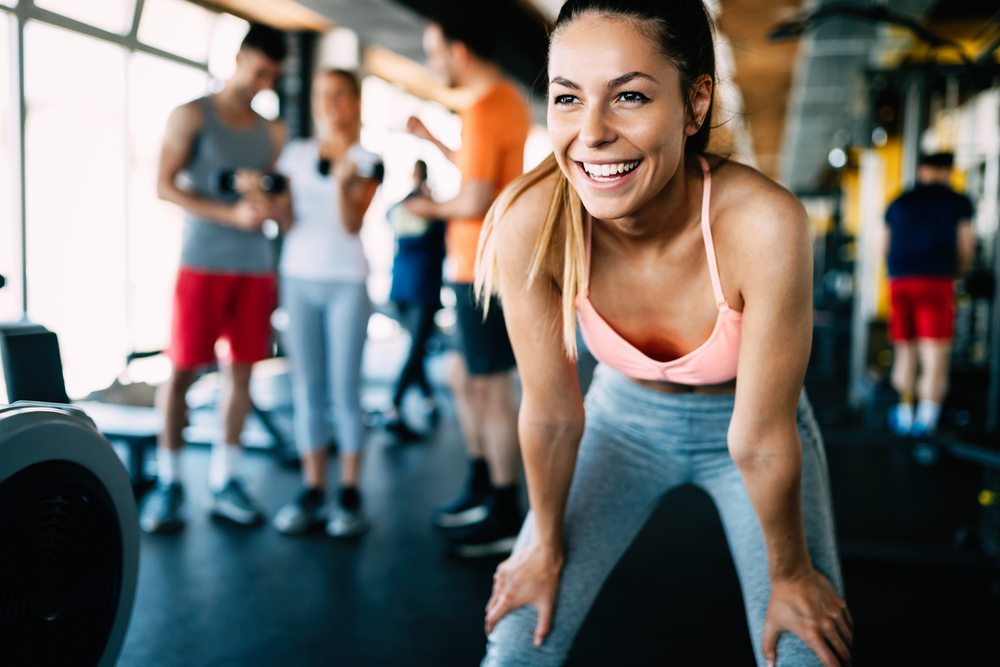 Want to get better results from your health and/or fitness website? Read on for our top tips to maximise online success…
1. make your homepage eye-catching
Your homepage is your shop window, and is usually the first thing a potential customer sees online. It should be uncluttered, with bold imagery and a clear statement about what you offer to draw users in.
2. keep navigation simple
Users will have differing reasons for coming to your site – whether they want to book a massage, find out what time your gym is open until, or learn more about your Pilates teachers. Ensure you have simple, user-friendly navigation so people can find what they need, with clear menu sections for important information like timetables, prices, location(s) and booking.
3. check your speed
Page speed is how quickly your web pages are displayed to users. Faster sites not only provide better user experience (resulting in more bookings) but are also ranked more highly on search engines. Google has a great free PageSpeed tool which checks your website's speed and gives recommendations for improvements.
4. ensure software is up to date
Whatever site software you use, it needs to be updated regularly to maximise security and performance. If you forget to update, your site is vulnerable to hacking and users may also have a frustrating experience when your site doesn't function correctly. How you upgrade to the latest version depends on your software but can be as simple as a couple of clicks.
5. get mobile & tablet-friendly
Mobile and tablet browsing accounts for more than half of internet traffic, so it's essential to have a responsive or mobile-friendly website. Google has a free mobile test tool which checks the mobile-friendliness of your site and offers suggestions for improvement. If your website isn't responsive and/or doesn't have a mobile version, you may need to get a plugin or update your site's code so that it can work effectively across devices.
6. compel users into action
What do you want website visitors to do? Whether you want people to sign up to your mailing list, buy a class pass, or book an osteopathy treatment, it's important to include a clear and compelling message that's relevant to the task. Using clear 'call to action' buttons, such as 'sign up' or 'enquire now' in prominent places on your site is a great way to encourage users to take action.
7. make booking easy
Most people like to book their health and fitness activities online, whether it's for a HIIT class after work or a relaxing spa day. Whatever booking tool(s) you use, make the process as simple as possible by showing clear information about costs, times and locations, and enabling people to complete their booking within a few clicks. It's a good idea only to ask for essential personal data, to offer a variety of payment methods, and to be clear about your refund/cancellation policy.
8. add interesting content
Add interesting blogs, videos or other content to your website regularly to encourage both new and existing customers to visit. Whether you offer tips for warming up or advice on managing back pain, as long as your content is relevant it will help increase your website traffic and boost your search engine rankings. 
9. update your metadata
Metadata is the information displayed by search engines in users' search results listings. Whilst Google is able to pull data directly from your website, it's best to write specific metadata for each page to grab potential users' attention. It should be optimised for your organisation, with relevant keywords such as 'Low cost physiotherapy in Croydon' or 'Beginners yoga class in Greenwich'. You may need to install an SEO module or plugin in order to edit your metadata.
10. check analytics
Finally, it's important to keep an eye on your site's analytics to understand how people are using and engaging with your site. Which pages do people visit most frequently? How many users are converting (eg. by booking a health or fitness activity or signing up to your newsletter)? By regularly monitoring your stats, you can keep using this to data to improve and optimise your site.
need expert help to manage your health & fitness website?
With two decades of experience, we've worked with numerous health and fitness clients including Ten Health and Fitness, Colets, World Cancer Research Fund, Moorfields Eye Hospital, Cavells Nurses' Trust and many others. We cover a wide range of technologies and systems but have specialist expertise in WordPress, Drupal and Mindbody.
We do digital differently – offering on-demand website support where you buy support hours and use them as and when needed for web maintenance or improvement work (such as fixing bugs, improving site security or upgrading software). For more information or to chat about your website needs, please get in touch.