Do you have customer data in multiple places or are staff spending too much time processing information? We can solve these problems and provide an efficient and streamlined online experience with our expert API and system integration solutions.
Partner with us and we'll make sure your applications and software are communicating effectively, so you can focus on running your business. Whether you want to integrate CRMs, payment platforms, accountancy software, databases or something else, we'll enable you to process financial transactions with ease and effortlessly record, store and access information of real value.
We combine two decades of technical experience with expert knowledge of business processes to ensure your online business is as slick, efficient and secure as possible. We spend time learning about your company and goals, and design bespoke system integrations that are tailored to your needs and offer fantastic return on investment. 
We integrate a wide range of API and systems including CRMs, databases, learning management systems, payroll and many others:









"Pedalo's knowledge has proven to be exceptional, not only with our large Drupal website but with the database we integrate the site with as well. The developers show a clear understanding of our business and requirements, as well as speaking in English and not in jargon. We have been very pleased with the work done and look forward to continuing to work with Pedalo."
Jim Riches
IT Manager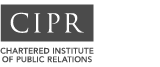 Whether you're integrating your website with back-office finance systems or complicated customer relationship management processes, we have the expertise to create robust solutions and deliver excellent results.
Get in touch for more information.