WordPress website launch checklist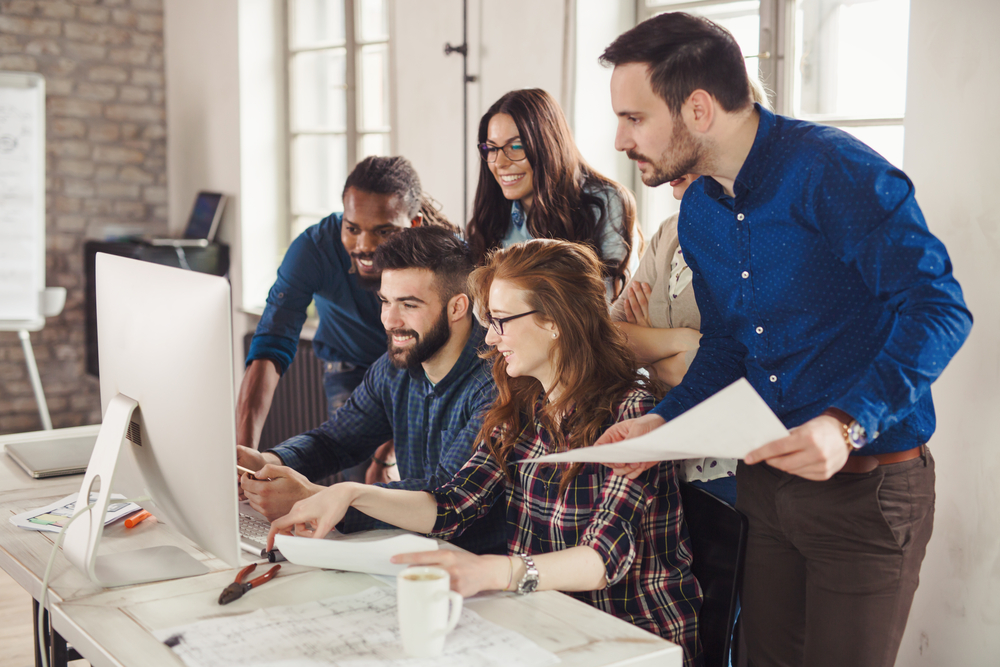 Are you launching a new WordPress website?
We know how daunting the process can be, and how easy it is to forget something. So we've put together this handy 10-point checklist to make sure your WordPress website gets off to the best start!
1. check your objectives
If you're reading this blog, your WordPress website is probably nearly ready to launch, and your initial plans and goals may have evolved and changed dramatically.
So, now is the perfect time to go back to your original objectives and check that your new WordPress design is fit for purpose. Why are you building a new site? What do you want your website to achieve?
Make sure your WordPress website is meeting your needs, including conveying your key messages and appealing to your target audience.
2. configure Google Analytics
Google Analytics is an invaluable tool which tracks website data and provides stats including visitor numbers, the most popular pages, user demographics and much more.
By collecting this information, you can base any decisions about content and website updates on real data. It's therefore vital to set up Google Analytics on your WordPress site before you go live, so you can monitor performance from day one.
3. set a launch date
Although unforeseen circumstances can, of course, throw things off track, it's a good idea to set a realistic deadline for launching your WordPress website – and then to stick to it!
This will keep your project moving forwards and ensure all stakeholders are on the same page. It also means you can schedule in time for training, marketing and other important website launch-related tasks.
4. check content
A website isn't a website without content! Make sure to discuss with your web agency whether they'll input content as part of the design process or if you'll need to do it yourself.
It's worth making a list of all content needed (including text, images and videos) and ticking it off as it's added to your new WordPress site. We also recommend including a second, proofreading check – ideally by someone who isn't familiar with the website, as they'll have 'fresh eyes' to spot any errors.
5. complete training
As WordPress is a very user-friendly system, you'll probably want to make edits and add content yourself once your new site is live.
Ask your web agency to provide training to show you (and any other team members) how to add and amend content, check site security, access plugins and do anything else that might be useful. This will ensure you can enhance and update your WordPress website post-launch.
6. get indexed
In order for your WordPress site to appear in organic searches, you'll need to ensure it's indexed by search engines. Google does this automatically, but you can help speed-up the process by submitting a sitemap or asking Google to re-crawl your website.
We also recommend setting up Google Search Console, which analyses website and SEO performance and suggests improvements. For more info on getting your WordPress site indexed, check out the advice on Google Search Central.
7. spread the word
When your new website launches, you'll want to encourage as many people as possible to visit. As well as giving you immediate web traffic and engagement, this also helps with search engine rankings.
Make sure to spread the word about your new site using social media, email newsletters and any other marketing channels you have. You may also want to write a blog or article about your website and submit this to other sites as a press release or guest post.
8. check speed
As soon as your new WordPress site is live, we recommend checking site speed. You can do this with Google PageSpeed, a free online tool which includes mobile and desktop scores plus detailed recommendations for speed improvements.
With rapid loading an important factor for both SEO and user experience, hopefully your new site will have been designed with speed in mind. It's good to get initial scores which you can benchmark over time and as you make website changes.
9. schedule backups
A backup is essential in case your site ever gets hacked, infected or encounters another major problem. Therefore, it's important to schedule regular backups as soon as you launch your new WordPress site.
WordPress backups can be scheduled automatically either with a plugin or through your WordPress agency or hosting provider. For more information, read our blog about how to backup on WordPress.
10. plan ongoing maintenance
Your WordPress website needs ongoing maintenance to keep it up-to-date and functioning optimally. WordPress maintenance tasks include scanning for security issues, cleaning your database, updating WordPress software, and checking SEO performance.
WordPress maintenance should be planned and scheduled regularly in your diary. Alternatively, you may prefer hire an agency to provide WordPress support and maintenance services for you.
Good luck with your WordPress website launch! Please do share your WordPress web links with us – we'd love to see them.
For more expert WordPress tips, check out our Ultimate WordPress Optimisation Guide and other WordPress blogs.