Whether you want to improve conversion rates, increase user engagement, or simply look more modern and professional online, we can build you the perfect, forward-looking CMS to transform your digital presence.
With two decades of experience, our expert WordPress and Drupal developers live and breathe technology. Whether you want a new CMS that is perfectly crafted for your organisation or would like help to improve and optimise your existing website, our wide range of technical build services are tailored to your needs.
Our CMS services are business and user-focused, meaning we take into account both your company's and audience's requirements to develop a website that delivers excellent return on investment. From customised functionality to theming and mobile responsivity to accessibility, we provide intelligent CMS development that does everything you want – and more.
We believe in creating genuine partnerships with clients and collaborate with you to understand your organisation's challenges, needs and objectives. This means that we develop websites than not only look great but also maximise efficiency and work harder to achieve your goals. We also help you get to grips with your website's back-end, giving you control and flexibility to add content and make day-to-day updates in-house.
From initial concept to launch, staff training, SEO and ongoing support, we partner with you throughout the process to give minimum fuss and maximum results.
"Our new website feels modern and bold, yet very simple, which is the result we wanted. Pedalo managed everything it in a very professional way, engaging the Anti-Slavery team throughout. The final result is easy to navigate, and captures and strengthens our brand perfectly.  We now have a springboard to take our digital communications and fundraising to the next level."
Jakub Sobik
Communications Manager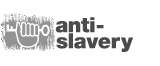 Get in touch now to find out more about our high-quality, transparent and cost-effective CMS and technical build services.