Whether you want an entirely new WordPress website design or would like help to improve and update your existing site, we have the experience and expertise to optimise your website and transform your online results. Whatever your organisation's goals, our expert developers can ensure you get the most out of your WordPress website.
Based in central London, we've helped hundreds of clients with the web design and development of their WordPress websites, working across a variety of sectors, from e-commerce and businesses to charities.
With two decades of experinece, we can develop, design and build the perfect WordPress website, whatever your needs. From designing a website that is mobile-friendly to improving your WordPress interface without losing your content, we take care of everything, so you can focus on running your business.
Get in touch now to discuss your WordPress project.
why choose Pedalo to build a website with WordPress?
WordPress web design can be difficult to get right, which is why it's best to leave it to the experts.
We offer. a range of WordPress development/programming solutions that are tailored to your requirements and designed to maximise return on investment.
We believe in a true partnership with clients and work hard to ensure your WordPress design fits your exact requirements and truly meets your needs.
our London WordPress agency has you covered
Located in the heart of central London and with two decades of experience, we're the trustworthy WordPress agency you need by your side.
With our on-demand services, there's no long-term commitment or complex contracts – just a cost-effective and flexible way to reach your digital goals.
we've worked on WordPress website design & development for hundreds of clients
Our expert WordPress developers have helped countless clients build beautiful WordPress websites – from updating branding and messaging for JRRT to launching a bold and fully-responsive site for Anti-Slavery International.
As an award-winning and trusted WordPress developer, we make the design and development of your WordPress website an easy process, so it's one less thing for you to worry about. But don't just listen to us – check out our case studies to see what our clients say. "Our new website feels modern and bold, and the design captures and strengthens our brand perfectly. Pedalo managed the process in a very professional way, engaging the Anti-Slavery team throughout. We now have a springboard to take our digital communications and fundraising to the next level."
Jakub Sobik
Communications Manager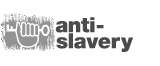 we can help with a range of WordPress design & development services:
WordPress FAQs
why choose WordPress?
WordPress is a fantastic, versatile content management system (CMS) that is used by tens of millions of websites globally.
It's an open source platform, which means that anyone can use it to create a blog or website for free. It has thousands of themes and plugins that can be used to customise your website for the functionality and design that suits you.
Because of its relatively simple structure, WordPress websites can often be produced quickly and at a lower cost than with other CMSs. It also has a straightforward backend interface which makes it easy to add and update content.
For all of these reasons, we're big fans of WordPress and love being a specialist WordPress agency! It's a simple, cost-effective CMS that almost anyone can use effectively.
is WordPress a good CMS?
We love WordPress, and choose to use it for the Pedalo website. But it's not just us – from CNN to Beyoncé and PlayStation to Vogue, WordPress trusted by more than 65 million websites worldwide.
WordPress is a great CMS because it's quick to set-up, easy to manage and simple to customise. It's also fully compliant with W3C (World Wide Web Consortium) standards and well-optimised for SEO, so WordPress sites tend to perform well across browsers, devices and search engines.
how to choose a WordPress agency
Anyone can build a WordPress website for free or relatively little cost. But if you want help customising, optimising or improving the functionality of your WordPress site, then choosing the right WordPress agency is key. It's worth considering the following…
Expertise: does the agency specialise in WordPress and have relevant WordPress case studies? At Pedalo, we've got two decades of experience and have provided specialist WordPress services for organisations including Ten Health and Fitness, Anti-Slavery International, Joseph Rowntree Reform Trust and many others.
Value: this is not just about cost, but also value for money and the value of peace of mind. A highly experienced agency may charge a higher hourly rate but is likely to perform work more quickly and anticipate potential problems in advance, thus saving time, money and energy in the long-run. At Pedalo, we have the added cost-effectiveness and flexibility of offering WordPress services on-demand, so you pay for exactly what you need, when you need it.
Ongoing support: as well as meeting your initial requirements (such as building or designing your site), is the agency able to provide ongoing WordPress support to keep your website performing optimally? We've optimised and maintained hundreds of WordPress websites and offer expert ongoing support to keep your site up-to-date, secure and functioning at its best.
Transparency: how does the agency plan to share work in progress, timelines and costs? We give clients access to Trello software to log all site issues and requirements, and we regularly respond and update on progress; this means clients always have a clear understanding of work taking place, timescales, and how their budget is being spent.
Finally, it's worth thinking about chemistry – can you get along with the agency's team, and do you have confidence in their advice? We love creating genuine, ongoing digital partnerships with clients – please give us a call to discuss your WordPress website needs.
what can you do with WordPress?
Whilst WordPress was originally a blogging platform, it can now be used to create a wide range of websites for different purposes.
It can be used for more or less any type of website, including informational/brochure sites, jobs boards, e-commerce stores, forums and directories. Functionality can include fundraising, event booking, blogs, news, contact forms, image galleries and much, much more.
how does SEO work on WordPress?
Search Engine Optimisation (SEO) is the process of optimising your website so that it's displayed higher up on search engine results pages.
WordPress is naturally well-optimised for search engines, so simply having a WordPress site is a great start. As long as you have high-quality, relevant content, WordPress sites tend to perform well at attracting organic traffic without too much effort.
To improve your SEO further, the most important thing to do is install a WordPress SEO plugin, such as Yoast. This will show how your website appears on search engines and allow you to write specific SEO titles and meta-descriptions. This not only helps search engines understand your content but also encourages organic users to click through to your website.
how should you protect your WordPress site?
Bots are constantly active across the internet, searching for weaknesses to exploit in your site. Having adequate security protection is therefore vital to ensure your WordPress site isn't hacked or infected with a virus.
To protect your WordPress site, it's essential to install a high-quality security plugin such as Wordfence. This will include a firewall to block malicious traffic and security scanner to check site files and content for malware. You should also apply automatic updates for both WordPress itself and any plugins, so that any software security issues are patched as soon as possible.
Finally, it's vital to backup your WordPress website regularly. This means making and storing a copy of your site's files and information, so you'll be able to get your site up and running again quickly if there's ever a security problem. You can do this either manually or with a backup plugin, such as UpdraftPlus or BackWPup.
If you have any questions about WordPress and how we can help with your WordPress project, please get in touch.