usability of charity websites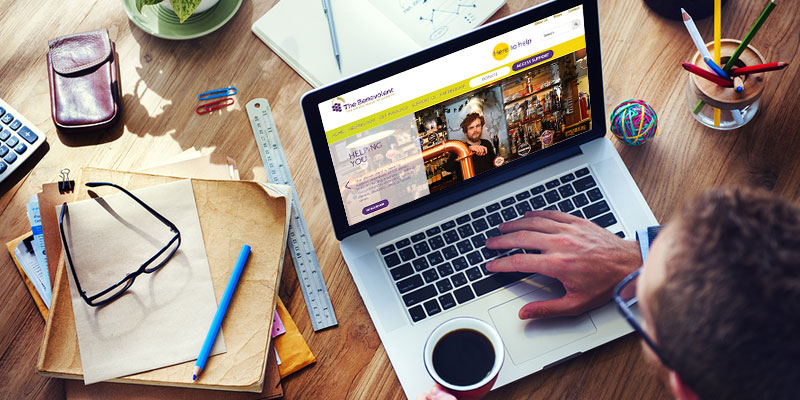 We look at the crucial issue of usability on charity websites, and consider how the best sites maximise UX:
Website usability is often a problem for charities – with tight web design budgets, optimising user experience can seem like a luxury rather than a necessity. But UX is key to promoting your charity effectively, encouraging people to explore your site, and maximising online donations – so underspending on website usability may well be a false economy.
Dr Jakob Nielsen carried out user testing of 23 non-profit websites in the US. He found a variety of usability issues which he called donation killers, including poor content, missing information, cluttered pages and confusing navigation. On 17% of sites, testers couldn't even find where to donate!
10 ways in which the best charity sites maximise website usability:
Choosing clear fonts which are easy to read and work across browsers and devices
Featuring a bold and interactive 'donate' button on every page, ideally in the top header
Limiting content on the homepage, in order to highlight the most important information and key messages – using 'read more' buttons is a great way to reduce irrelevant text
Using the same colours across the site to maximise brand recognition and consistency
Having a clear, simple and concise layout, with logical menu items
Including links to relevant information, to encourage users to keep exploring
Adding social media buttons and feeds to streamline user experience across platforms
Always keeping the target audience/users in mind – for example, a 60-year-old woman seeking cancer support groups will be expecting a very different online experience to a teenage boy seeking information about mental health
Maximising accessibility by enabling keyboard functionality and providing information in varied formats
Ensuring contact details are easy to find, including links to local charity branches if applicable
need help?
We've designed websites and maximised UX for charities including World Cancer Research Fund, Anti-Slavery International, Care International and The Fostering Network. If you'd like to improve your site's usability or optimise your charity's digital performance in any other way, please visit our charity services page or get in touch.