Partner with an award-winning membership digital agency. We offer expert website development, ongoing maintenance/management and a range of other digital services,
all with a focus on increasing member sign-ups, engagement and retention.
We've provided expert services for membership organisations for two decades and understand both the importance of the work you do and the challenges you face. That's why our on-demand services are designed to fulfil all of your digital needs in the most cost-effective, flexible and efficient way – so you can focus on meeting the needs of your members.
We offer rounded and comprehensive digital expertise, collaborating with clients to understand your needs and ensure our digital solutions offer a great return on investment. Whether you want to build a membership website, need reliable support services, or want some other help with your organisation's online presence, our digital experts will ensure you achieve digital success.
We're a MemberWise recommended supplier and were also the proud winners of the MemCom Highly Commended 'Supplier of the Year' Award in 2017 for our work with the membership sector.
We've partnered with numerous membership organisations and associations, including:






Our membership web design and digital services include:
"Pedalo's knowledge has proven to be exceptional, not only with our large website but with the database we integrate the site with as well. The developers have a clear understanding of our requirements, and speak in English and not in jargon. We have been very pleased with all the work Pedalo has done."
Jim Riches
IT Manager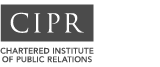 With two decades of experience and countless membership projects to our name, partner with us and we'll ensure you achieve digital success.