writing a website brief – a 'how to' guide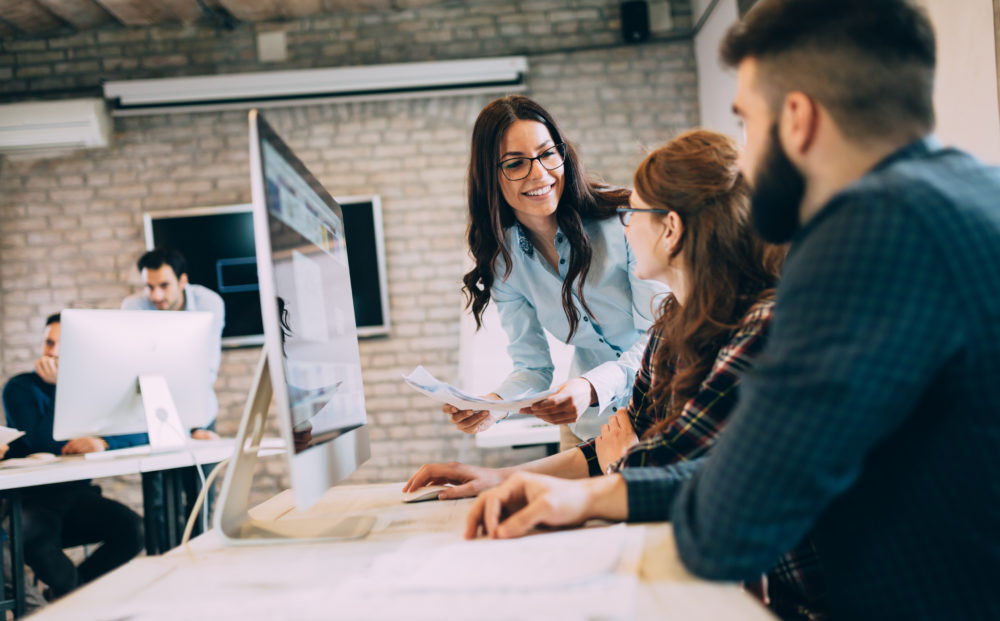 A lot of planning goes into creating a website – and usually the more planning done, the better (and more cost-effective) the final results.
Once you've decided you want a new or redesigned website, the first stage is writing a great website brief to specify your needs and goals. Various stakeholders are involved in developing a new website and it's important that everyone has a clear understanding of the project. A website brief not only ensures clarity for digital agencies, but also provides a structure for strategic thinking and helps prevent things being forgotten.
web design briefs: where to start
Start with some research – look at how similar organisations operate online. What functionality do their sites have? How do they structure their information? What do they do well and not so well?
It's a good idea to explore several web design / digital agencies' websites, speak to them, look at their portfolios, and consider what will help you make a decision, and whether there are any questions you'd like to ask.
If you have the opportunity, it's also worth getting feedback from staff and users about your current website. This is a good way to find out how your website is used internally and externally, learn which areas most popular, and establish what people like and dislike. You should also look at your website's analytics for further insight. 
what to include in a website brief
The length of your brief isn't important, as long as the fundamentals of your project are covered. It's OK not to know everything yet – a good web design company will be able to help you make decisions, clarify technical and design specifications, and conduct user/stakeholder research if needed.
It's also a good idea to leave room for flexibility, as your agency may come with lots of exciting ideas and possibilities! 
Here's a guide as to what to include in your website brief:
Introductions: A web agency doesn't know anything about you. It's a good idea to introduce your organisation and explain a little about your background, what you do, your target audience, your mission statement/values etc.
Budget and timescale: It can be tempting to see what web agencies quote in terms of time and money for your website design, but it saves a lot of energy on both sides if you provide guidelines. Web design is a bit like interior design – it can be done to different specs and budgets depending on what you want and can afford! By being transparent about this, you will know definitively whether a web agency can meet your budgetary and timescale requirements.
Decision-makers: If there are key decision makers that an agency will be liaising with, make sure to state their name(s), job title(s) and contact details.
Selection process: Choosing a website design agency can be like an interview process. If you have particular plans for how you will select your agency, for example by asking for submissions of proposals or inviting agencies to give presentations, include this information in your brief along with any relevant dates/deadlines.
Existing website: Provide some background on your existing website – such as what you like/dislike about it, and what works / doesn't work. Explain what the purpose of the existing website was and why you think it's time for a change. This is where you can include any relevant feedback obtained from website users.
New website overview: Give a broad overview of your vision for your new website, including the aims and objectives, and any changes in branding and/or organisational direction. What your staff and users want from the website is also helpful to include.
Design specification: This is where you state how you'd like the website to look, feel and appear. What colour scheme do you like? Are there specific branding guidelines that need to be adhered to? Think about where you might source images for your website – do you have a collection already, will you hire a photographer, or do you need the agency to source photos?
Example websites: Provide examples of other websites (ideally from similar organisations) to help your web agency envisage what you like and are looking for. It can also be very helpful to highlight examples of websites or features you don't like.
Structure: This shows how your pages will be laid out, establishing where information goes and what content needs to be compiled for each page. Think about what will be your top-level menu headings/pages and whether they may need sub-pages or sub-sections.
Functionality: Make a list of the functionality you'd like on the website. For example, do you want video and audio clips, online payment, registration forms, membership login areas, location maps or database integration? If you have preferred CMS you would like to use, you can also specify it here.
Promotion: There's no value in creating a new website if you don't consider how it will reach your target audience. Online promotion can cover things such as SEO, PPC advertising, social media, e-newsletters etc.
Maintenance: Finally, look to the future. How will you keep your website up-to-date and make ongoing changes/updates? Maintaining a website is very important to keep it secure and functioning optimally, so consider whether this is something you can do in-house or if you'll need ongoing support from a digital agency.
what's next?
Don't worry if your website brief raises a few questions from website design agencies. This is good as it means they want to understand what you're looking for in your new website. The agency you choose to work with should also make lots of suggestions and recommendations and may even know of things that will work better than what you requested.
Good luck writing your web design brief!