With data at customers' fingertips and endless consumer choice, make sure your business stays ahead of the competition with an expertly-designed web or mobile app.
Our intelligent app development services will propel your business forward and maximise opportunities for growth in today's digital world. We'll partner with you at every stage of the process, from audience research to concept development and technical build to digital distribution, so you can take full advantage of this invaluable marketing tool.
Whether you want streamlined event booking, a one-click product ordering system or something else, we can build an app that makes things effortless for both you and your users. From ensuring functionality across devices and platforms to intuitive user experience that will keep customers coming back, our developers have the expertise and experience to guarantee maximum engagement and results.
Alongside our range of other joined-up services, including ongoing maintenance, creative design and customer insight, we'll integrate your mobile or web app design into a cohesive digital strategy to ensure the best possible return on investment.
"Working with Pedalo was a pleasure. At every stage of the process, we were able to enjoy a constructive two-way dialogue that enabled the project to proceed smoothly and on time. I would wholeheartedly recommend Pedalo to any organisation."
Phil Moss
Website Manager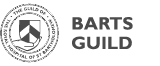 Whatever your web and mobile app needs,
our on demand services are high-quality, straightforward and cost-effective.
Get in touch to find out how we can help you stand out from the competition.