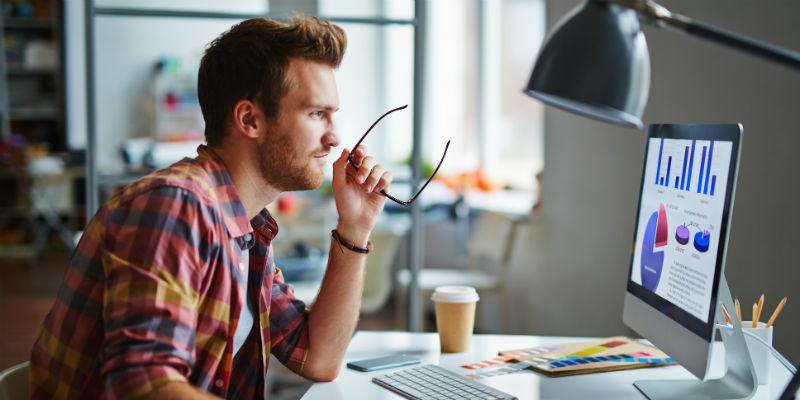 everything you need to know to maximise user engagement
When planning or creating a website, it's easy to be overly focused on design, rather than thinking about user experience and what your website visitors will engage with. Whilst, of course, aesthetics are important, putting users at the heart of your website is more likely to encourage people to make purchases, read content, and, most importantly, keep coming back to your site!
Here are our top tips to maximize user engagement on your website:
1. write in a conversational manner
When writing your content, although you are likely to be the expert, it's best to use a friendly and conversational tone so that users don't feel like you're talking 'at' them. Avoid technical language and explain acronyms or unusual terms so that users can understand exactly what you're trying to say (and don't need to head to other sites to find out the meaning of any jargon!). You can choose to be relatively formal or more chatty, but make sure your content is simple and clear, and that you come across as approachable and welcoming.
2. keep navigation simple
To keep your visitors interested and engaging as much as possible, you need to ensure information is easy to find. Don't over-complicate your menu with lots of headings or detail – instead, provide straightforward and identifiable headings with logical sub-sections to make it easy for users to pinpoint and locate what they need. Also, ensure that your homepage explains clearly what you do and directs users to the most relevant/popular content.
3. integrate with social media
Integrating social media channels with your website encourages people to get involved and retweet/like/share content. It makes your website feel like more of a community rather than a broadcast channel. Include feeds of your latest social posts on your site as well as 'share' and 'follow' buttons so that website users can share content and follow your social channels with a simple click.
4. share your latest news
Having a blog/news section is a great way to engage with visitors and encourage them to return to your site as they'll want to see your new content. Allowing visitors to comment on your news/blogs is particularly beneficial as it helps users share opinions, generates discussions and creates a community feeling. Blog and news content also helps new users to find your website as search engines can index it and display it in relevant search results.
5. follow accessibility standards
Ensuring your website follows accessibility standards is really important as otherwise, you may not be able to engage with users who have disabilities. To do this, make sure that text is legible, contrasted with the background behind and can be magnified by up to 200%. Also enable keyboard functionality so that users can access your website without a mouse.
6. be creative with content
Adding creative forms of content such as image galleries, videos, infographics, and audio clips are great ways to interact with users and share information without crowding your website with written text. Many users prefer non-written sources of information, and visual content also enables people to skim your website and find what they need more easily.
7. reply quickly
If users comment on your blogs or news articles, post on your social media pages or submit your website contact form, try to reply as quickly as possible – ideally within 24-48 hours. This is an important way to keep users happy and to show that you respect and value their opinions and are willing to answer any queries.
8. give recommendations
Users are more likely to engage with your website and to stay longer if you 'tempt' them with other exciting content they may be interested in. You can do this by linking to relevant pages within your content, recommending similar blogs at the bottom of your blog posts, or having buttons directing users to particularly popular or important information. However you do it, you should make it as easy as possible for users to continue reading and engaging with your site.
Not sure how well your site is engaging with users? If your website could do with an objective evaluation, book a website audit or get in touch to find out more about how we can help you achieve the results you want.