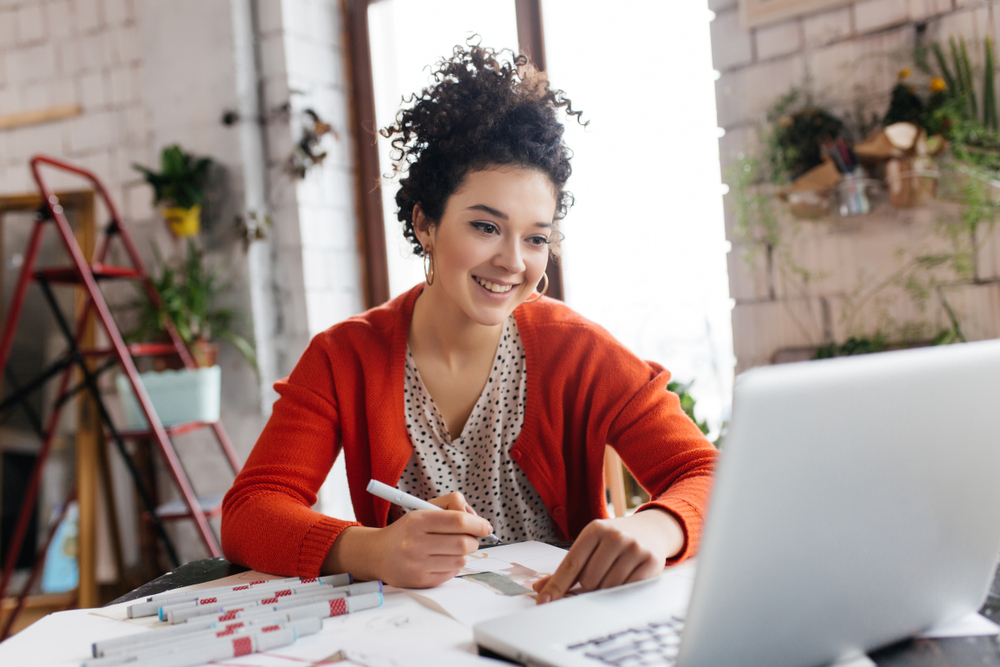 WordPress content writing: 10 tips to maximise engagement
Creating great WordPress content is beneficial for countless other areas of website performance, including search engine rankings, user experience and conversion rate optimisation.
In this blog, we provide 10 top tips for WordPress content writing so you can get your content in optimal shape and maximise engagement…
1. choose relevant topics
Whether you're writing blogs, creating new webpages or adding other content, our number one tip is to ensure relevance for your target audience. This means targeting your priority keywords.
Keywords are the main words and/or phrases that your website is about. They should align with the things that your audience is searching for on search engines.
For example, if you run a bakery business, there's no point writing about floor cleaners! Instead, you should focus on the keywords that are of interest to your users – in this case, probably about bread and cakes.
The keywords in your content affect how search engines understand and rank your website. This in turn affects who finds and visits your site.
Make sure your both your content's body text and URL contain your target keywords and any other relevant words/phrases. This will maximise performance on search engines and help you reach the most relevant readers.
For more info on maximising your website's search engine performance (SEO), check out our Ultimate WordPress Optimisation Guide.
2. include links
Linking to other content keeps users reading and engaged. It's a good idea to link to other blogs or pages on your website to help people find relevant information and stay on your site for longer.
Linking also shows search engines how your content relates to each other, which aids in SEO.
External (or outbound) links are often helpful too, and can be used to direct users to other sources of information, such as social media profiles or related articles.
They tell search engines that the external content is similar to yours and may also encourage other websites to link back to you (which is also beneficial for SEO). But bear in mind that external links should be used sparingly as they direct users away from your site.
3. think about design
To maximise engagement, content needs to be both well-written and laid-out effectively and appealingly.
A great way to help people enjoy reading your content is by using headings, short paragraphs and lots of white space. This breaks up the text and makes it easier for people to skim through and find what they need.
Imagery is important too. As the saying goes, a picture says a thousand words! Just make sure your images are compressed for fast-loading – an image optimisation plugin such as Smush is well-worth installing for this purpose.
Finally, don't be afraid to go bright and bold with your content. Researchers have found that coloured visuals increase people's willingness to read by a massive 80%!
4. add search engine data
Search engines display a limited amount of information on their results pages. It's a bit like a 'teaser' for your content, and it needs to be optimised to encourage people to click-through.
We recommend installing Yoast, a free WordPress plugin with loads of SEO features to enhance your content. One of these is an SEO toolbox which Yoast adds for all blogs and pages – find it underneath the text for each piece of content in the back-end of your WordPress site.
Make sure to fill-in the toolbox information for optimal search engine performance. Your content's meta description is a snippet of 150-160 characters which gives a summary of what users can expect if they click-through.
Your SEO title should explain what a particular piece of content is about and include the main keyword you're targeting. Google is only able to display 50-60 characters for title tags, so make sure to stick to this limit.
It's important to add SEO data for imagery too. Alt text describes what's in each picture and helps search engines understand how to categorise and rank them. You can add alt text either when you upload an image or at any time afterwards in your Media Library.
With the Yoast plugin, you'll also find that all pages and blogs are given a coloured SEO dot indicating search engine performance. You can see these in the 'Posts' and 'Pages' areas of your WordPress back-end, with different colours indicating the following:
Red = poor
Green = good
Orange = room for improvement
Grey = no SEO information available (eg. where no target keyword has been entered)
These can be used to indicate which content need prioritising for further search engine optimisation.
5. proofread
There's little more annoying than content that doesn't make sense, with missing words, poor spelling or incorrect grammar.
So, this tip is sweet and simple – make sure to proof your content and correct any errors before publishing. Ideally, proofreading should be done by someone other than the person who wrote the content as they will then have 'fresh eyes' and be more likely to spot mistakes.
6. enable caching
Having faster-displaying content is better for both user experience and search engine algorithms. And one of the simplest and most effective ways to improve website speed is by enabling caching.
Caching involves storing your website data in a temporary storage space called a cache. A 'snapshot' of your content is made when it's displayed initially, and then this 'remembered' information is used for future website visits to speed-up loading times.
We recommend enabling browser caching on your WordPress site with a plugin such as Cache Enabler. You can select the type of caching, and which webpages are cached, in the plugin's setting.
7. publish comments
Most WordPress themes allow your site visitors to add their own written responses to your blog posts and webpages.
Whenever such comments are submitted, they're held in moderation until they're checked and either approved or deleted. Therefore, make sure to check the 'Comments' section of your WordPress dashboard regularly to remove any spam and publish and reply to useful comments or feedback.
8. enable AMP
By enabling AMP, special, fast-loading versions of your pages become available. This is particularly beneficial for mobile-users, who typically expect content to load instantly and will exit slow websites.
You can enable AMP by installing the free WordPress AMP plugin on your site. However, a brief word of warning – this plugin is incompatible with some other WordPress themes and plugins and can therefore cause website problems.
So, make sure to backup your site before installing and conduct thorough testing afterwards to ensure everything is still functioning correctly. If you encounter any issues, ask your WordPress agency for advice.
9. check analytics
Another great way to optimise your WordPress content is by tracking analytics data. With Google Analytics (or a similar tool), you can find out which blogs and pages on your site are most popular, and then create related content to encourage further engagement.
Google Analytics also collects a range of other information which can help in enhancing content. This includes:
When people are visiting your site
Which devices/browsers are used to view your site
How site traffic varies over time
User demographical information
How people navigate around your site
And, how people find your content
Ultimately, collecting and using this information to make data-driven decisions gives you the best chance to create relevant, tailored content and maximise engagement.
If you don't already have Google Analytics on your site, make sure to follow our step-by-step 'how to add Google Analytics to WordPress' guide.
10. publish regularly
Our final WordPress content tip is to publish regularly! By adding new blogs and articles, you signal to both users and search engines that your website is active, fresh and worth visiting.
We recommend creating a content plan and scheduling publication in advance. This means you can plan content around particular times of year, organisational events and your availability.
For more expert tips, read our ultimate WordPress optimisation guide, in which we explain everything you need to know about how to improve and maintain your WordPress website.
Or, for on-demand WordPress support from an agency with more than two decades of experience, please get in touch.