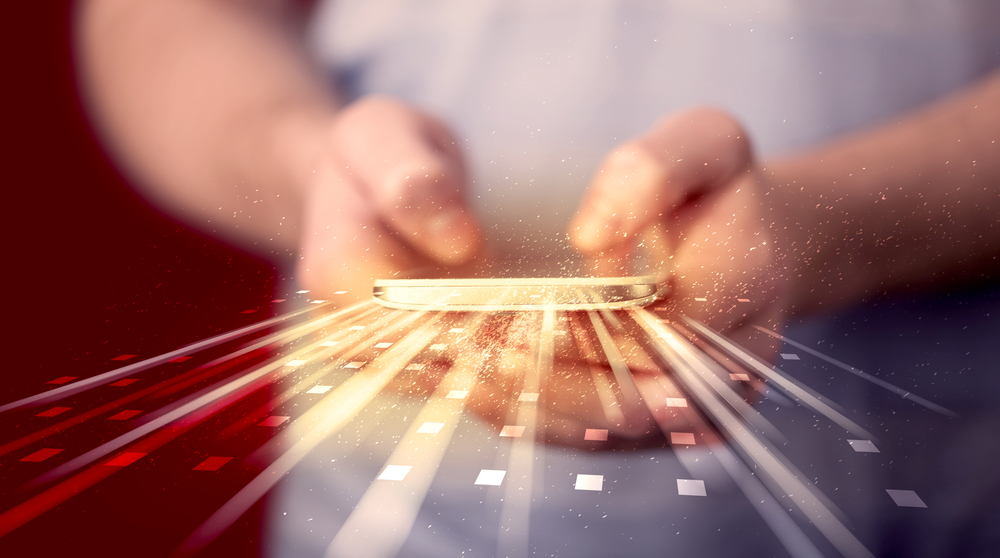 how to improve SEO on WordPress [beginner's guide]
Unsure how to improve SEO on WordPress? Want to get your WordPress site found on Google? Don't worry – we're here to help!
We're passionate about WordPress and love helping WordPress website owners get the most out of their sites. That's why we share loads of tips and advice to optimise WordPress performance on our blog.
Today, we're focusing on SEO, an invaluable way to bring free traffic to your WordPress website. In this beginner's guide, we cover:
What is SEO, and is it important for WordPress?
How does SEO work on WordPress?
What are keywords and do you need them?
Which SEO plugin is best for WordPress?
How to set-up SEO on WordPress
How to get a WordPress site on Google
How to optimise URLs for SEO
We hope you enjoy reading! If you have any questions, get in touch and we'll be happy to help.
what is SEO, and is it important for WordPress?
SEO stands for Search Engine Optimisation. It's the process of optimising your WordPress website so that it's displayed as high as possible on search engine results pages.
Most people find information using search engines like Google and Bing. They enter a search query, and the the search engine displays a list of relevant webpages in return.
SEO therefore aims to help search engines find and index your webpages, and also ensures that your content is high-quality so that it's ranked highly in relevant search results.
Billions of search engine searches are made every day, so SEO is a great way to bring organic traffic to your WordPress website. Generally, the higher up your website is on search engine results pages, the more people will click onto and visit your site.
how does SEO work on WordPress?
WordPress is naturally well-optimised for search engines, so choosing WordPress as your CMS is a great start. However, there are lots of additional things you can do to optimise your site and ensure it's ranked as highly as possible.
Search engines use complicated algorithms which are constantly changing, with countless factors influencing your WordPress site's search engine rankings. These include:
Page speed
Content
Mobile friendliness
Domain authority
User experience
Technical SEO
Site security
We can't cover everything here, but we've got plenty of WordPress SEO tips and advice below. For help optimising your WordPress site in other SEO-relevant areas (such as speed, UX, security and mobile friendliness), read our Ultimate WordPress Optimisation Guide or get in touch.
what are keywords and do you need them?
Keywords are the main topics, words and/or phrases that your WordPress website is about. These should be the same words and/or phrases that your target users are searching for on search engines. For example, if you run an online gift shop, your keywords might include 'online gifts' or 'gift ideas'.
The keywords you choose will determine which search engine results pages you appear on, and therefore who comes to your WordPress site. This means it's very important to choose the right keywords and prioritise these in your content, metadata and other site data used by search engines.
Many WordPress site owners just guess their keywords, but doing keyword research allows you to find out exactly what words and phrases users are entering into search engines. There are lots of keyword research tools available online, such as Moz's Keyword Explorer and Google's Keyword Planner.
which SEO plugin is best for WordPress?
To optimise your WordPress site's SEO, an SEO plugin is essential. The best SEO plugin, according to us and many millions of other WordPress users, is Yoast.
Yoast is a free plugin which allows you to optimise your pages for particular keywords, write specific information for search engine results pages, preview your links on Google search results, and much more. There's also a paid premium version with additional features.
how to set-up SEO on WordPress
Once you've installed Yoast (or another, similar SEO plugin) on your WordPress site, you'll find that 'SEO' appears as a menu item on the left-hand side of your WordPress dashboard. Simply click on this, and then 'General', to get the plugin set-up and working correctly.
Make sure to complete the general configuration information for your website first. Then go back to 'SEO' in the menu and select 'Search Appearance'. Under the 'General' tab, add your organisation's name and logo.
Next, update your SEO titles and meta descriptions for your pages and posts. This information is like a search engine 'teaser' for your webpages, giving a glimpse of what users will find if they click through from the search engine results.
You can update both SEO title and meta description in the Yoast SEO toolbox, which is found underneath each page or post's text in the back-end.
SEO titles should explain, in brief, clear language, what a page is about. Google is only able to display the first 50-60 characters for title tags, so try to stick to this limit. You should also include the main keyword you're targeting.
A meta description is a slightly longer snippet which explains a bit more about a page's content and encourage people to click. Again, this should include your main keyword(s) and be concise and easy to read.
Whilst it's best to write bespoke SEO titles and meta descriptions for every page and post on your site, it's also worth setting default options to ensure the information is never left blank. You can set default SEO information under SEO > Search Appearance, in the 'Content Types' tab.
how to get a WordPress site on Google
Google is pretty good at finding and detecting new sites, but you can make sure your WordPress site is listed on Google with the following steps.
Firstly, you'll need to check your site's visibility settings. WordPress gives you the choice about whether or not to make your site visible to search engines. Whilst most people want their site to be found, others choose to hide it (for example, if a website is just for sharing private information with a small group).
You can check your visibility settings in Settings > Reading. Make sure that the 'Discourage search engines from indexing this site' box is NOT ticked. If you need to make any changes, such as unticking the box, be sure to click 'Save Changes'.
Secondly, you'll need to create an XML sitemap. This is a list of your website pages; it's used by search engines such as Google to find and index your site.
With the Yoast plugin, an XML sitemap is automatically created for you. To find it, you just need to add /sitemap_index.xml to the end of your website's URL – for example, pedalo.co.uk/sitemap_index.xml.
Thirdly, you'll need to set up Google Search Console. This is a free set tools and reports provided by Google to help you understand and optimise your website's organic performance.
Start by creating a Search Console account, entering the URL of your website and clicking 'Add Property'. Then go to your Search Console dashboard, select 'Manage Property', and 'Verify this site'. To verify with Yoast, you'll need to select the HTML tag option and copy the tag data.
Now go back to your WordPress dashboard, go to SEO > General and then select the 'Webmaster tools' tab. In the Google verification code box, paste the HTML tag data, and click 'Save changes'. You then just need to go back to Google Search Console and click 'Verify'.
Finally, you can send Google your sitemap via Google Search Console. Simply click on 'Sitemaps' in the left-hand menu, add the sitemap URLs provided by Yoast, and click 'Submit'.
Google will now check your sitemap and use it for indexing. After a few hours, you'll be able to check your sitemap stats on your Search Console profile, so you'll know for certain that your WordPress site has been found.
how to optimise URLs for SEO
In the final section of this blog, we cover how to optimise your WordPress website URLs.
URLs are part of the information used by search engines to understand and rank your content. Effective URLs, containing keywords or other relevant words/phrases, give you the best chance of being ranked highly in search results.
You can also change the URLs for individual posts and pages by going into the back end of each piece of content, finding the 'Permalink' underneath the title box, and clicking 'Edit'.
If you change any URLs, make sure to set up redirects so that users who click on the old URL are redirected to the new, correct URL (and don't end up encountering a dreaded 404 error message!). This is quick and easy to do with the WordPress Redirection plugin.
need help optimising your WordPress site?
We've got loads more advice and tips for optimising your WordPress site in our Ultimate WordPress Optimisation Guide. Alternatively, if you'd like personalised support from an award-winning team of WordPress developers, please get in touch and we'll be happy to help.