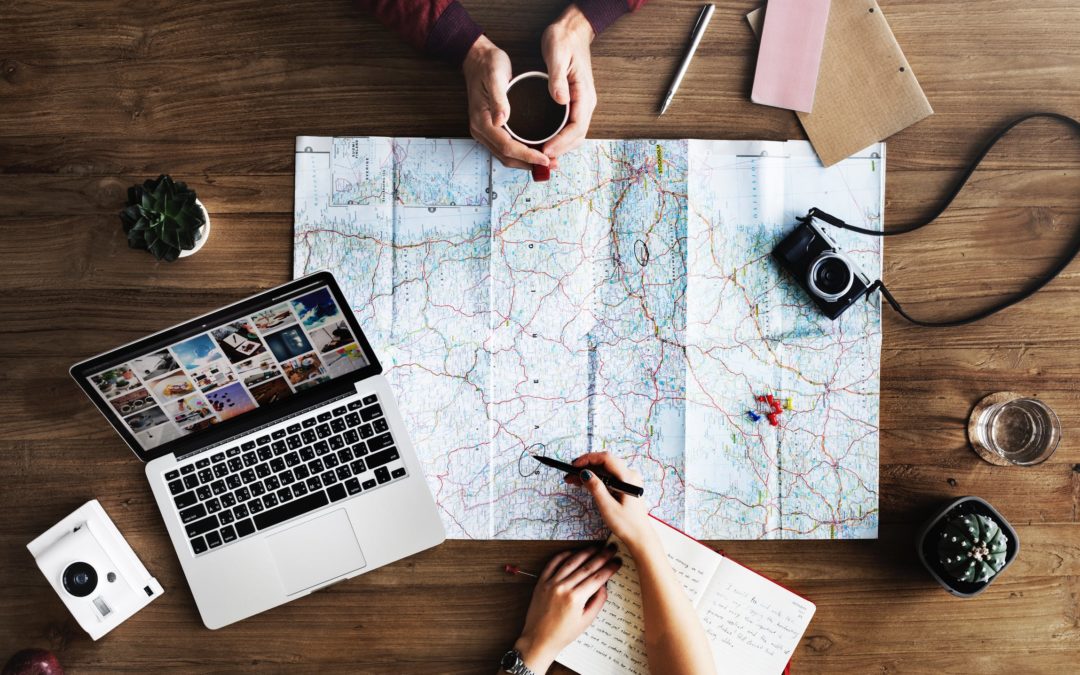 user journey mapping: designing the ideal journey
We explain the important UX tool of user journey mapping…
what is user journey mapping?
Simply put, user journey mapping is outlining the route a user takes to achieve a goal on your website. This route will be guided by your site's design, including structure, menu labels, and calls to action.
A user journey map is usually created in conjunction with user personas, and focuses on the needs, goals and business requirements of the organisation, as well as the needs and expectations of users. It's a really useful tool for working out the best way to get users to navigate your site and complete any desired actions.
Let's say a user arrives at your site with the intention of purchasing a product. Their journey might take them from promotional content to your homepage, and then through various product pages before finally completing the checkout process. This journey needs to be mapped out precisely and every stage optimised to ensure that the user completes their end-goal and doesn't drop out along the way.
designing the ideal user journey
A website must cater to both new and returning users, leading them where they want to go in a simple and user-friendly way. A great user journey map anticipates what users are expecting at each stage and supplies all the information needed, without bombarding or overwhelming. If designed well, it can also cater to different audiences effectively.
User journey mapping can help you:
Reduce friction in user experience: Friction is defined as anything that interrupts users and prevents them from completing their digital goals. By reducing obstacles in the user journey, you can help ensure users make purchases, fill out contact forms and finish other desired actions.
Remove unnecessary steps: Making users' navigation through your website simple and enjoyable will increase user satisfaction and improve conversions.
Meet the needs of different audiences: New customers might be looking for special offers and high-level information about your organisation, whilst returning visitors may be more interested in support or advice. User journey mapping can help you understand and meet both type of users' needs simultaneously.
Display the most relevant information: Users typically only spend a few seconds on a webpage. If they're presented with relevant information and clear calls to action, this will ensure they continue on their journey through your site.
Provide the right amount of content: Users often scan websites rather than actively reading, so displaying too much information can be overwhelming and confusing. User journey mapping can help you keep content short, simple and relevant to users' needs.
To sum up, user journey mapping brings clarity to the path users take through your site, and helps keep them on track towards their end-goal, with just the right amount of detail and encouragement along the way.
For on-demand support with web design or user experience, please get in touch and we'll be happy to help!